Andrew Ward is a life member of SA Bonsai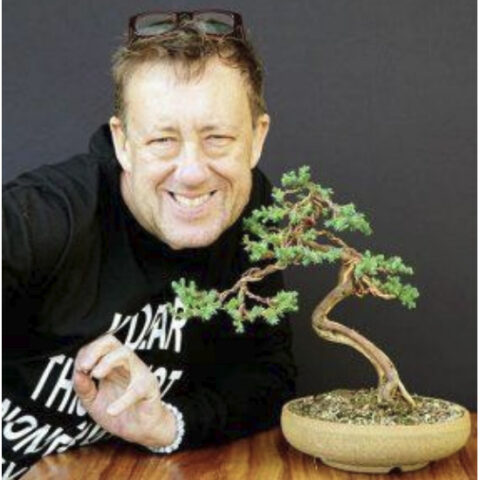 Andrew has been an active member of the SA Bonsai Society for over 20 years.
He has been a committee member for well over 10 years and was on the committees for the 2008 and 2015 AABC Conventions which were held in Adelaide. His stewardship of the 2015 convention was instrumental in helping place our Society in the strong financial position it is in today.
In 2012 he was elected President, and that same year he earned accreditation as a National Bonsai Demonstrator. He was also one of South Australia's representatives to select trees for the National Arboretum in Canberra.
For many years he oversaw a wonderful printed newsletter that was the envy of all other Australian Clubs. He has also served as judge and steward at the Royal Adelaide Show and is always promoting this club in every way possible, both here in South Australia and Nationally. In fact many of his contributions go unnoticed as he constantly 'networks' behind the scenes.
Although busy with his teaching profession, he doesn't hesitate to help at the club whenever possible.
His enthusiasm for our club, and bonsai in general is inspiring.
He well deserves being honoured with life membership of the S.A. Bonsai Society.